Institute for
Research on
World-Systems
<![if !vml]>

<![endif]>
University of California-Riverside
<![if !supportEmptyParas]> <![endif]>
Ozone hole over Antarctica
<![if !supportEmptyParas]> <![endif]>
IROWS Annual Report
September 2004
This is the annual report on IROWS projects, accomplishments and initiatives from June 2003 to September 2004. IROWS is the world's premier institute doing research on globalization, global social change and the historical development of intersocietal systems. Thanks to Thomas E. Reifer who served as Associate Director of IROWS from January 2001 to June 2004. Tom has taken a job at the University of San Diego and continues to serve as co-PI on our project on the social bases of global elite integration (funded by the NSF Sociology Program). Kenneth Barr from the University of Puget Sound will serve as the new Associate Director of IROWS. Thanks also to Shante Morton who served as the IROWS Administrative Assistant from February 2002 to June 2004. Shante did the heavy lifting for the PEWS02 conference and the Globalization and GIS specialist meeting and was a major asset at IROWS. She has taken a new job with the Dean of the College of Natural and Agricultural Sciences. Nelda Thomas is the new IROWS Administrative Assistant.
The main purpose of the Institute for Research on World-Systems (IROWS) is to do long term, large scale interdisciplinary research on:
<![if !supportLists]>· <![endif]> Global Social Change,
<![if !supportLists]>· <![endif]>The Historical Evolution of Cities and Polities,
<![if !supportLists]>· <![endif]>Global and Regional Political Ecology,
<![if !supportLists]>· <![endif]>Biotechnology and Global Political Economy
<![if !supportLists]>· <![endif]>Waves and Contours of Global Elite Integration Since 1840
The Institute serves as an incubator for collaborative research proposals by organizing interdisciplinary faculty seminars and research working groups.  It has developed an electronic research archive, a working paper series, and co-publishes a scholarly electronic journal focusing on interdisciplinary global research, the Journal of World-Systems Research.
<![if !supportEmptyParas]> <![endif]>
IROWS 03-04 Accomplishments: 
<![if !supportLists]>· <![endif]>Globalization and GIS Meeting: A Specialist Meeting on "Globalization in the World-System: Mapping Change Over Time" was held at UCR February 7-8, 2004. The meeting focused on the application of Geographical Information Systems and network analysis techniques to studies of global social change. The meeting was co-sponsored by the Center for the Spatially Integrated Social Sciences at the University of California, Santa Barbara, and at University of California, Riverside the sponsors were: the Office of the Vice Chancellor for Research, the Office of the Chancellor, the Institute for Research on World-Systems, and the Program on Global Studies.
<![if !supportLists]>· <![endif]>Publications from PEWS02 Conference: IROWS hosted the annual spring Political Economy of World-Systems (PEWS) conference at UCR May 3-4, 2002 on the theme of "Hegemonic Decline: Present and Past."  See http://www.irows.ucr.edu/conferences/pews02/pews02page.htm
Three books composed mainly of papers presented at the conference have either been published or are moving toward publication:
<![if !supportLists]>v <![endif]>Thomas E. Reifer (ed.) 2004 Hegemony, Globalization and Antisystemic Movements. Paradigm Press.
<![if !supportLists]>v <![endif]>Jonathan Friedman and Christopher Chase-Dunn (eds.) Forthcoming  Hegemonic Declines: Present and Past. Paradigm Press, and
<![if !supportLists]>v <![endif]>Christopher Chase-Dunn and E. N. Anderson (eds.) Forthcoming The Historical Evolution of World-Systems, Palgrave
<![if !supportLists]>q <![endif]>JWSR Produces New Issues: The Journal of World-Systems Research (JWSR), co-published by IROWS and the Center for Global, International and Regional Studies at UC-Santa Cruz, is now housed and electronically distributed by UCR. JWSR produced three new issues during this period, including a Special Issue on "Global Social Movements Before & After 9/11." The Political Economy of World-Systems (PEWS) section of the American Sociological Association is preparing a proposal to the ASA Publications Committee that will make JWSR the official journal of the PEWS section. Ed Kick has agreed to serve as the new Book Review Editor <mailto:ekick@mtsu.edu>. Many thanks to Joya Misra for the fine work she did as Book Review Editor from 2000 to 2004. Ken Barr has taken over from Tom Reifer as Managing Editor kennethjbarr@yahoo.com We are grateful to the immense service rendered by Tom since he became Managing Editor in 2001. Andrew Jorgenson is forming a Book Review Production unit at the Washington State University. The Assistant Editors are Anders Carlson, Brooke Johnson, Linda Kim, Rebecca Giem, Hiroko Inoue, Annabelle Nery, Christine Petit and Michelle Ysais.
<![if !supportLists]>q <![endif]>Johns Hopkins Book Series: IROWS Director Chase-Dunn is the Editor of two book series at Johns Hopkins University Press. William I. Robinson's A Theory of Global Capitalism was published in the series in 2004. Valentine Moghadam's Globalizing Women is forthcoming in November.
<![if !supportLists]>q <![endif]> POGS Speaker Series: IROWS Director Chase-Dunn and Juliann Allison of the UCR Department of Political Science are co-directors of the Riverside branch of the Institute on Global Conflict and Cooperation (IGCC) entitled the Program on Global Studies (POGS). Kenneth Barr is the Associate Director of POGS and is organizing lectures in a speaker series on "Globalization, Inequality and Transnational Social Movements." 
<![if !supportLists]>q <![endif]>International Sociological Association-RC02: In December of 2002 IROWS Director Chase-Dunn was elected President of the Research Committee on Economy and Society (RC02) of the International Sociological Association. He is organizing a program of sessions for the World Congress of Sociology in Durban, South Africa in 2006.
<![if !supportEmptyParas]> <![endif]>
Research Projects: IROWS is currently sponsoring three on-going research projects:
The Social Bases of Global Elite Integration:

the National Science Foundation's Sociology Program is funding our study of the waves and contours of global elite integration since 1840. Thomas E. Reifer of the University of San Diego is co-PI on this project.

Cities and Empires:

Another IROWS project focuses on time-mapping the growth of cities and empires in Afroeurasia over the past 3000 years.

Biotechnology in the Global Political Economy: IROWS is time-mapping the global emergence of the biotechnology industry in order to consider its potential effects on regional and international economic comparative advantages. A new proposal, with co-PI Juliann Allison (Political Science, UCR), was submitted on August 15, 2004.
New IROWS Initiatives:
<![if !supportEmptyParas]> <![endif]>
IROWS has invested considerable effort in several major research and programmatic initiatives:
<![if !supportEmptyParas]> <![endif]>
UC-ILE Proposal:

A proposal to study "Labor Solidarity and Transportation:

 

Global Capital and Labor in the Pacific Rim" was submitted in January 2003. The co-PIs are Thomas Reifer, Edna Bonacich and Christopher Chase-Dunn. This proposal was funded for $30,000 and the research is proceeding. A related proposal on "The Pacific Rim Centered Global System: Current Trajectories, Alternative Futures" was submitted to the PACRIM MRU in May of 2004.

NSF Geography Program:

IROWS submitted a proposal on "Measuring the Suburbanization of World Cities with Remote Sensing Data" for the NSF Geography Program with Professor John Weeks, Department of Geography, San Diego State University. This research will focus on the Southern California metropolitan region as well as other world city-regions. This research is relevant to concerns about urban sprawl and the new Center for Sustainable Suburban Development at UCR.

NSF Human and Social Dynamics:

IROWS submitted a proposal on "Analyzing Complex Macrosystems As Dynamic Interaction Networks" to the NSF Human and Social Dynamics program in June 2004 (with theoretical ecologist Peter Turchin of the University of Connecticut). A co-proposal for a workshop at the Santa Fe Institute was funded and the workshop was held April 29- May 1, 2004.

NSF-IGERT:

A

preproposal for an interdisciplinary Global and Regional Political Ecology graduate program at UCR that would include the social sciences, the humanities and the natural sciences in the study of global phenomena was submitted in May of 2004.

NSF-Biocomplexity:

IROWS Director Chase-Dunn is a senior researcher on a project funded by the NSF Biocomplexity initiative. The main PI is Professor Norman Ellstrand (Botany, UCR) and the project title is "

Spatiotemporal dynamics of engineered crop genes: natural and human constraints and consequences."

Proposed Undergraduate Global Studies Major:

With History Professor Lynda Bell, IROWS Director Chris Chase-Dunn has worked on a proposal for an interdisciplinary undergraduate major in global studies that will study global and regional processes from the point of view of the humanities, the social sciences and the natural sciences.

Proposed School of Global Policy Studies:

With Economic Historian Richard Sutch and Historian Lynda Bell, IROWS Director Chase-Dunn has worked on a proposal for a UCR Institute of Global Policy Studies.

New Research Working Group on Transnational Social Movements.

Sociology Professor Ellen Reese and IROWS Director Chase-Dunn are the faculty sponsors of a research working group on transnational social movements. Seven UCR sociology graduate students and Professor Ellen Reese will participate in a research symposium at the World Social Forum in Porto Alegre, Brazil on participant observation and survey research on transnational social movements and world politics. Session title: "Transnational social movements and global democracy"
<![if !supportEmptyParas]> <![endif]>
IROWS Working Papers are available at: http://www.irows.ucr.edu/workpaptoc.htm
<![if !supportEmptyParas]> <![endif]>
<![if !vml]>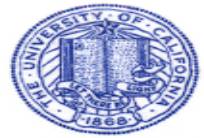 <![endif]>