The Institute for Research on World-Systems
The Institute for Research on World-Systems(IROWS) organizes collaborative research among social and physical scientists on long-term, large-scale social change and its ecological, geographical and epidemiological causes and effects.
Located at the University of California at Riverside, IROWS pursues comparative research on the rise and fall of civilizations, long-term processes of globalization and climate change.
IROWS formerly published the Journal of World-Systems Research, a scholarly, refereed electronic journal that has now become the official journal of the Political Economy of World-Systems section of the American Sociological Association. JWSR is edited by Jackie Smith at the University of Pittsburg.
IROWS also sponsors Cliodynamics: The Journal of Theoretical and Mathematical History edited by Peter Turchin (University of Connecticut).
IROWS research foci include:
Globalization and Global State Formation
Urbanization, Settlement Systems and Suburbanization,
The Sociocultural Evolution of World-Systems
The Rise and Fall of Cities, States, and Empires,
The Rise and Fall of Modern Hegemons
Transnational Social Movements
Political Economy of the World-System Interuniversity Consortium (PEWS-IC)
Click here for the proposal of the Political Economy of the World-System Interuniversity Consortium (PEWS-IC)
IROWS facilitates interdisciplinary collaborative research among Sociologists, Anthropologists, Geographers, Political Scientists, Historians, Environmental Scientists and Economists.
IROWS Annual Reports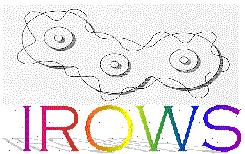 To contact us:
Institute for Research on World-Systems

Olmsted Hall 1218
University of California-Riverside
Riverside, CA. 92521
Phone: 951-827-2062
Email: chriscd@ucr.ed
https://irows.ucr.edu