Current Projects:
IROWS is conducting research on the growth/decline phases of polities and settlements and on the evolution of global governance and global state formation.
 

We study the relationships between climate change, epidemic diseases, and the rise and fall of cities and empires since the Neolithic and Bronze Ages.
This project develops computational models of the processes of demographic growth, resources usage, environmental degradation, population pressure, warfare, population cycles, and the rise of sociocultural complexity in regional world-systems.
Research Working Group onTransnational Social Movements

IROWS is studying participants in the World Social Forum
,the

relationships among the transnational movements, and global party formation.
Earlier IROWS Research Projects
Globalization Research


IROWS project entitled "Trajectories and causes of structural globalization: 1800-2000."
IROWS is studying agricultural and medical biotechnology as a new lead industry in the world-system
IROWS is conducting research on the formation, integration and changing social bases of global elites.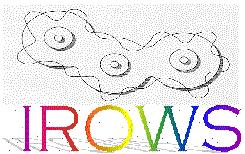 To contact us:
Institute for Research on World-Systems
Olmsted Hall 1218
University of California-Riverside
Riverside, CA. 92521

Phone: 951-827-2062
Email: chriscd@ucr.ed
Website: https://irows.ucr.edu/